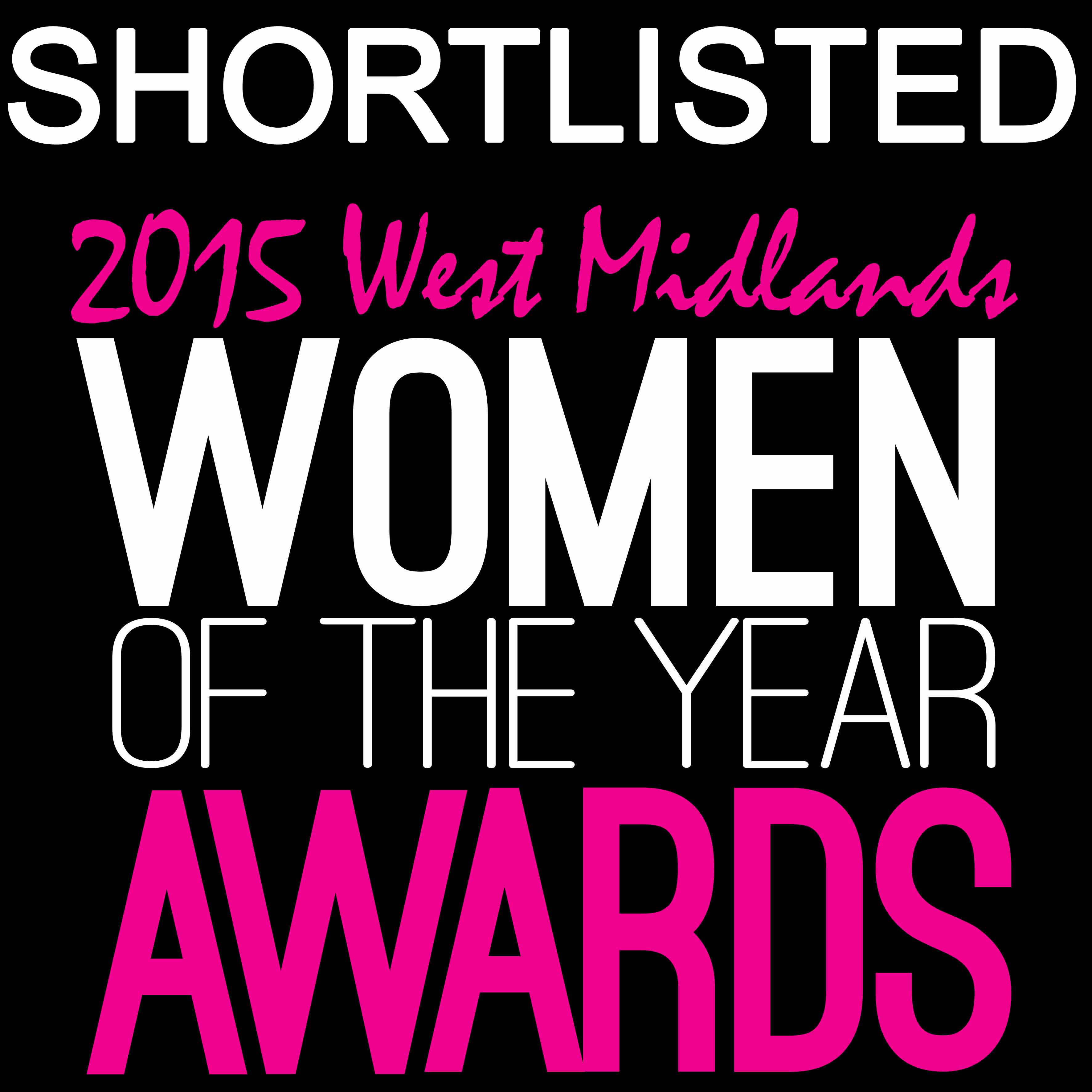 A surprise nomination back in May by one of my fabulous clients saw me entered into The West Midlands Women of the Year Awards 2015. At the end of May I found out that I had been shortlisted from over 400 nominations to the final 5 for Entrepreneur of the Year.
What an opportunity and fantastic experience being in a room with fabulous women all worthy of an award. The awards were held at the Hyatt, which I have to say was a great venue with excellent attention to detail and service. The afternoon tea kicked off the proceedings, which was rather delicious followed by performances and several key note speakers including Georgina Moseley.
I had taken my husband Kenny and my mum and dad who were delighted and very proud parents! As the awards kicked off nerves set in,
I'd love to win my award!! My category for Entrepreneur of the Year and had some very tough competition indeed (Ruth & Jo from Isaac Charles Bridal, Tara Tomes from East Village, Juree Chidwick from Sabai Sabai and Antonia The Cosmedic Coach). A big congratulation to Juree on scooping the prize.
Although I didn't win on the day, the connections in the room to be had were awesome and I look forward to the potential of working with several of the women and their businesses in the near future.
See my video introduction here:
[kad_youtube url="https://www.youtube.com/watch?v=eMMfwbvyE8s" width=720 height=406 ]
BIG CENTRE TV:
[kad_youtube url="https://www.youtube.com/watch?v=9SLMdKq8zS0″ width=720 height=406 ]